Membership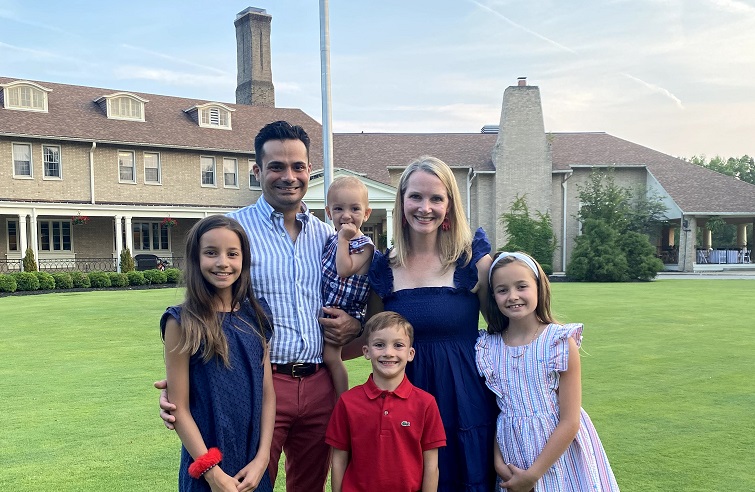 Membership
Thank you for your interest in Shaker Heights Country Club, Northeast Ohio's premier full-service, family-oriented country club.
Shaker is a private club that offers a friendly haven of luxurious amenities that will exceed your expectations. Our members enjoy a year round calendar of events and activities for the whole family. Our club is surrounded by historic Shaker Heights neighborhoods that were built around the Club over 100 years ago. Our members that live nearby can easily walk or ride bikes to the club making membership here convenient and perfect for families.
We have a variety of memberships to meet each and every one of your needs. For more information on joining our family at Shaker please fill out a request form.
Legacy Membership Program
Are you a child of a current member? Or a previous member? Ask about our Legacy Program. This program allows you to join at a lower initiation rate, with all of the same benefits! At Shaker, we promote longevity - you can see this by the many Legacy families we have here.

Learn More
Meet the Director of Membership & Marketing
We have been members of the club since 2006. We love the beautiful neighborhood setting and the gem of a golf course designed by Donald Ross. Being an avid golfer, I appreciate that the course is very challenging and always in great shape, plus it is one you can play over and over and never get tired of. Our kids (now teenagers) have grown up in the club and over the years have enjoyed the kids' camps, junior golf, and hanging out at the swimming pool with their friends. The family-oriented atmosphere is fun, warm, and inviting and we've developed many close relationships throughout the years. The facilities are very nice with various indoor and outdoor dining options, a fitness center, tennis and paddle courts, and who doesn't like the outdoor bar!
- William Better, Member Since 2006
Since joining Shaker Heights Country club in 2003, I have found it to be a key part of my life. Rarely will you have a chance to make new great friends after retirement, but that's just what the Club has given me while playing golf at one of the finest courses in Ohio. My kids and grandkids also use the golf, tennis, and swimming facilities in summer. All these facilities are family-oriented and the staff is always friendly and welcoming. My wife and I go for dinner or use the bar frequently, and are always pleased with the quality of service we receive. It's become our home away from home.
- Christian Bernadotte, Member Since 2003
This summer my goal was to "throw myself out there" and play golf. I'm a school teacher in Cleveland Heights, so I started with the lessons in May on Wednesday nights. Then I joined the Ladies of Shaker on Wednesday nights in June and July. The new format was really fun and challenged us to "graduate" each week. Through this group, I have met so many new golfers who have become friends. We eat dinner after the lessons and it has been so much fun socially as well! One of these friends encouraged me to play 9-holes on Tuesday mornings. I was pretty nervous the first week, since this was a big jump for me as a golfer - counting every stroke and keeping score has at times been frustrating to say the least. 🥺 This week I had a lesson with Debi and also attended her Saturday morning golf clinic, which was great. Our group was much smaller and we got a lot more one-on-one attention. I recruited two friends at the clinic(also from the Ladies of Shaker) to play with the 9-holers this Tuesday morning. They told me they have never played 9-holes at Shaker and were a bit hesitant. I reassured them, as I was reassured when my friend recruited me, that we could have Jason set us up to play together to ease their anxiety. Overall, I have been playing a lot of golf weekly including: lessons, playing with the 9-holers, my husband, and various family members. We also played in the Nine & Dine in July. I have enjoyed meeting new golfers and working on my game this summer. I would like to thank everyone for being so welcoming, especially the golf pros and regular golfers - for all of your kind words of encouragement and support. As a new golfer, this has made all the difference! ⛳️
- Michelle Bee, Member Since 2007